Enjoy Swedish nature
The forests around Uppsala are absolutely ideal for hiking, cross-country skiing, or even mountain biking and there are many trails to choose from. Fortunately for those who wish to participate in those activities, it is quite easy for two reasons. Firstly, Sweden has a law called "Allemansrätten" (The right of public access) and secondly, there are organizations that maintain the trails making them easier to navigate.
The right of public access means that anyone and everyone may visit a place in nature, even if it is on somebody else's property. People have the right to cross someone's property, swim, travel by boat, have a picnic or camp overnight, and may pick wildflowers, berries or mushrooms. Of course this right also comes with responsibilities, for example, not to invade somebody's yard or home or cause damage to the property. There are also regulations regarding such things as picking protected flowers or starting a fire in times of drought.
S.Pathkiller 2009, Information board for a trail, CC.
Whether you are hiking in summer or cross-country skiing in winter, it is not difficult to find your way. Colorful markers have been placed along almost every trail and there are even footbridges where the ground becomes marshy. In some of the forests small cabins open to the public have been built where it is possible to spend the night. Elsewhere, hand-pumped wells provide fresh water available and there are places provided to grill a hotdog or just to stop and rest.
Here is a listing of some of the nature trails in the area in and around Uppsala: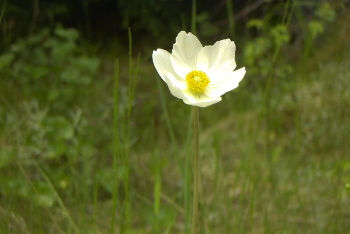 S.Pathkiller 2007, Yellow flower, CC.
Upplandsleden (Uppland trails)
The Uppland trails are the most extensive, winding a total of 350 kilometers from Lake Mälaren in the south to the river, Dalälven, in the north. The trails cross forests, meadows and provide access to many historical sites along the way. These trails are easy to navigate, even for inexperienced hikers because of the orange paint that is used to mark trees and rocks along the way.
Gula stigen (The golden path)
Gula stigen, or the Golden Path is an approximately 10 kilometer walking trail that starts in the city, at the south end of the city park and ends at Lake Ekoln. It wanders through forests, meadows and fields in areas with names such as Rosendahl and Gottsunda. On this trail you can see old growth forests, meadows ideal for bird watching, or the remains of Iron and Bronze Age activity.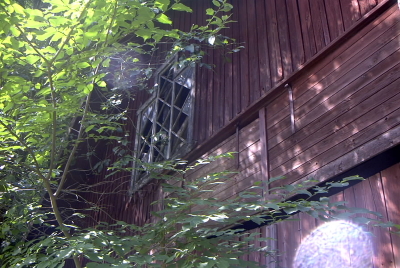 S.Pathkiller 2003, Old barn near Skolkloster, CC.
Hågadalen/Nåsten Nature Reserve
The forested area directly west of the Håga mounds is an area of about 17 square kilometers which includes number of different trails. Horseback riding is a popular pastime in the reserve. In addition an ancient burial field discussed elsewhere on the site (see viking times), the reserve is home to several protected species of insects and fungi and there are other areas of interest. One of the trails is part of Linneaus' original eight teaching excursion paths where he and his students once documented herbaceous and animal life. In the southeastern part of the reserve there is a 15 meter cliff, known as Predikstolen (the preacher's chair), with the remains of an ancient dwelling.
North Lunsen
Directly south of Uppsala on Road 255 is an area called Lunsen. The reserve was formed in 2003 and rather unique with its numerous wetland areas, with footbridges built to allow access through them. It is also part of the Upplands Trail. It is a popular place to pick mushrooms and berries and has a variety of wildlife within a blended pine forest. About midway across the reserve there is a wooden cabin called Lunsentorpet where you can stay over night. The cabin contains a wood-burning stove, including firewood, and fresh water from a hand pump outside. There is a grilling area located here as well. Further along the trail is another, smaller cabin called Fläcktanstugan, which has a wood stove and place to grill and picnic. At this place, there is also lookout tower that you can climb up into to observe the natural surroundings. Perhaps the best part is that these are open to all and there is no charge to use these facilities.