Welcome to Uppsala
This site was created from a book I have written and is intended to be a helpful guide to all who come to Uppsala and wish to learn more about the ancient city. I have made every effort to make it easier to find and enjoy everything that Uppsala has to offer. The photos have all been labeled and there is a map located near the bottom of this page to help you find what you are looking for.
Hoping to facilitate understanding about the people and places discussed within, each article is written the Swedish names with the original spelling, including the three extra Swedish letters, Å, Ä and Ö. If you are new to Sweden, you may wish to know how they are pronounced. The letter å is like the "oa" in road. The letter ä resembles the "a" in bad, and ö is a bit like the "oo" in the word look.
Let us start with some general information about the city, its geography, climate and historical layout before beginning a descriptive tour of the many important places that are well worth a visit. Although there are a number of places where one could begin a tour, it is easy to imagine that someone would arrive at Uppsala's central train station and then wonder where to go. This guide begins there. I hope this site and my book will be a useful source of information about the many historical places you will be seeing and point you in the right direction! Feel free to download Sue's Guide to Uppsala as a PDF file or even listen to the information as a series of audio recordings.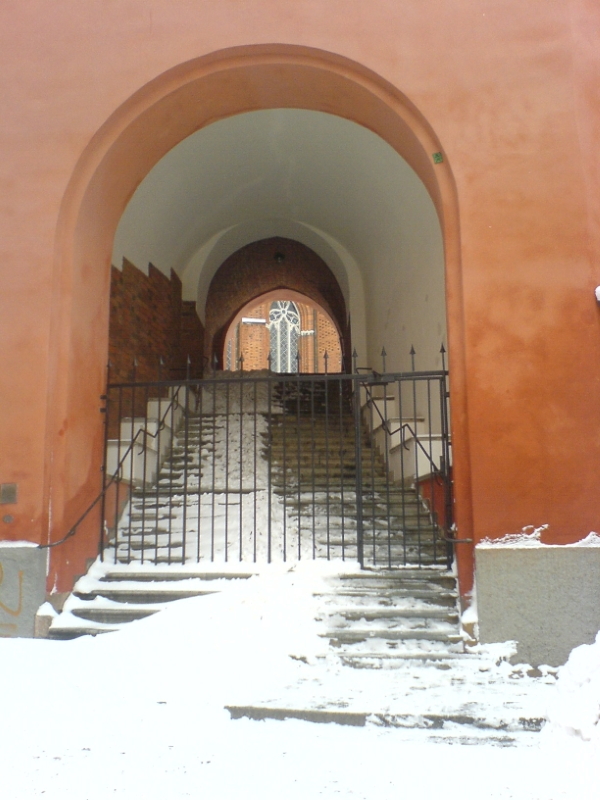 S.Pathkiller 2008, Snow-covered steps leading to the cathedral, CC
<7div>